Educators are facing a dilemma: Their students and clients need to learn new skills and upgrade existing capabilities but existing technologies are falling short on experiential learning and emotional intelligence. How can educators deal with the challenge?
GeniusX is your WHO in Virtual Reality. We are experts at transforming your courses, content, and visions into a virtual world. We provide services and tools that enhance coaching sessions, distance learning, zoom meetings, and retreats.
XR technologies, which include Virtual Reality and Augmented Reality, are the next quantum leap forward for video and audio platforms. Let's explore together how to take your business from 3D to 5D.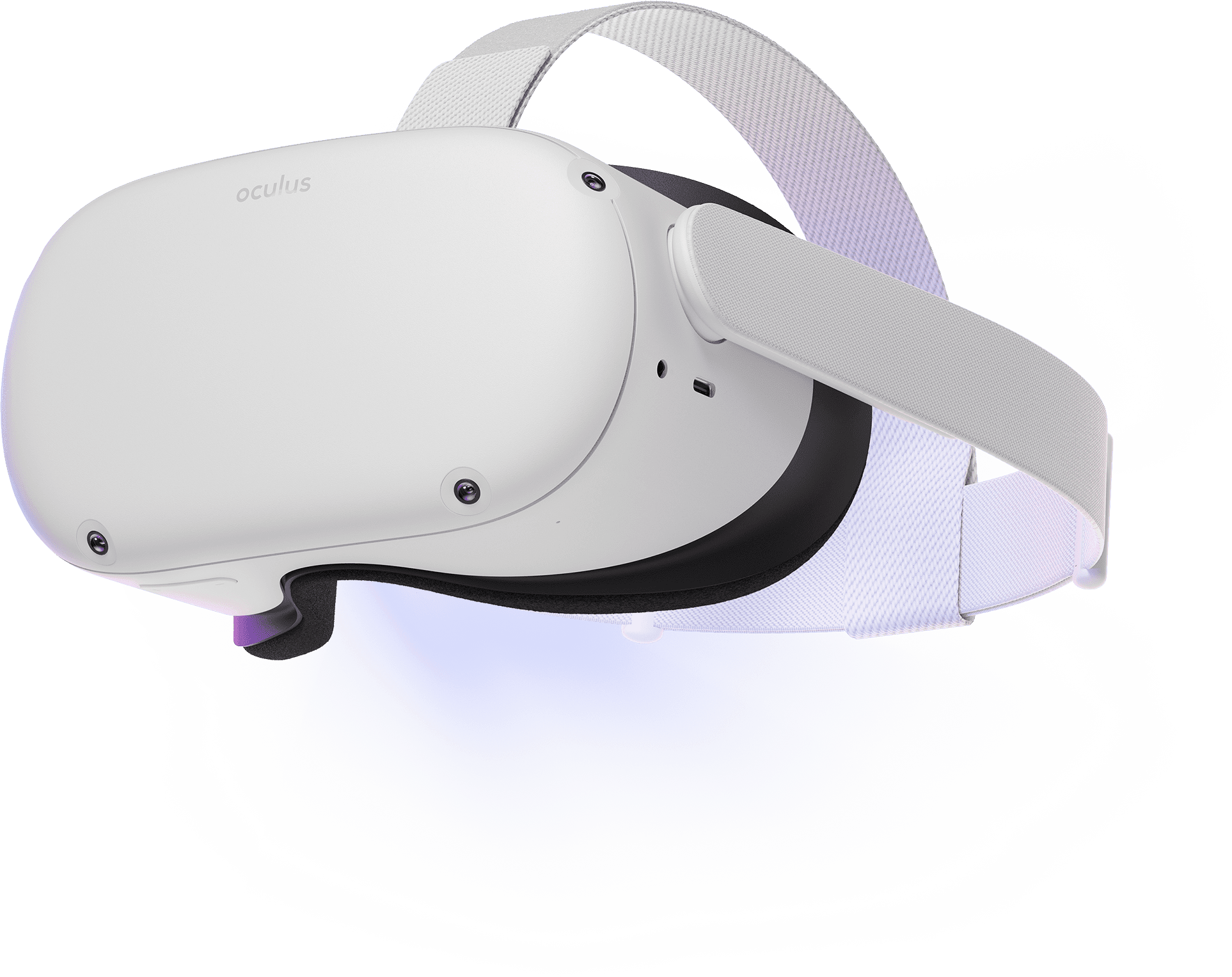 VR

Education Effectiveness
Students in VR classes can be trained up to 4 times faster

VR learners are more confident in applying what they are taught

Students are more emotionally connected to VR Content

VR learners are more focused

VR learning can be more cost effective at scale
45 minutes E-learn
29 minutes VR
2 hours Classroom
faster to train than in the classroom
more confident to apply learned skills
more emotionally connected to content
more focused than their e-learning peers
Nick Janicki
CEO & Founder
Nick Janicki is the Founder of True REST franchising. Voted #7 best new franchise in category in the 2019 Entrepreneur magazine and one of the top 5,000 private companies in Inc., 2020. True REST offers floatation therapy in luxury private suites and has helped hundreds of thousands of clients with chronic pain, stress, sleep disorders, anxiety and depression. Navy seals are using float pods for super-learning. Elite Athletes are using it for Recovery.
Nick is passionate about education and genuine connection. He is excited about his position as CEO of GeniusX and has a passion to create wellness experiences, bio-resonate spaces, and expand the possibilities of education.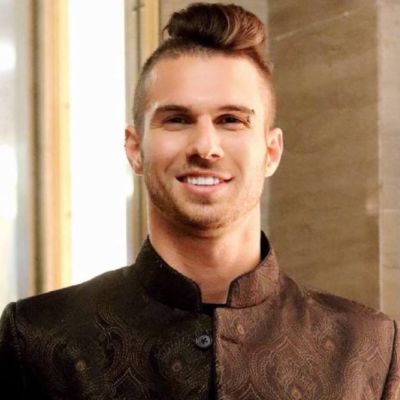 Lyle Maxson
Strategic Alliances & Founder
Transformative Entertainment is Lyle's passion and mission to serve others. During his ten years in the music festival industry, Lyle brought mindfulness to thousands of millennials through starting the partner development branch of Relentless Beats before creating his creative agency The Courtiers.
Co-founder of Entheo Digital a digital therapeutics company using XR to treat mental health disorders and Co- Founder of Andromeda Entertainment a VR publishing company focused on bringing to market "games for good." Developing and publishing the first ever digital psychedelic-Soundself VR as well as their breakout hit Audio Trip, voted best dance game of 2019 by VR insider.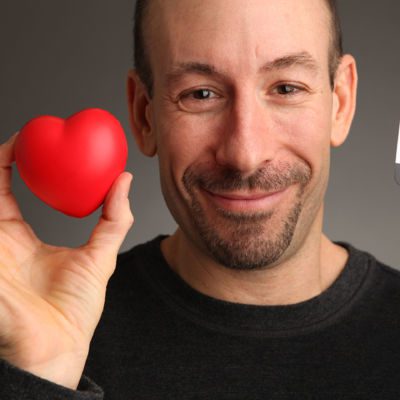 Joe Polish
Founder
Joe Polish is the Founder of Genius Network®, one of the highest level groups in the world for Entrepreneurs. He curates the Annual Genius Network Event, Genius Network ($25,000), and 100k ($100,000), all three groups being home to some of the most successful Entrepreneurs alive, and is considered one of the most influential Connectors in the world.
Joe has also helped build thousands of businesses and generated hundreds of millions of dollars for his clients. He has been featured in INC, Fortune, Forbes, Success, U.S News & World Report, among others, and has spoken at Stanford University. Joe also hosts three of the top ranked marketing and business podcasts on iTunes, including iLoveMarketing, 10xTalk, and GeniusNetwork. He's also changed the lives of many others through his charitable causes including: The Make-A-Wish Foundation, Artists For Addicts, Genius Recovery, JoeVolunteer.com, as well as being the single largest contributor to Sir Richard Branson's charity, Virgin Unite.
Gisèle Wyne
VP of Operations
Gisele has been working in the experience of education as a content developer for online Master's Degrees.  She crosses the educational wellness space with over 10 years of teaching over 5,000 yoga classes and certifying many others with their yoga certification.  Before joining GeniusX, she ran multiple successful wellness businesses.
Gisele's mission is to live a fulfilling life, and inspire others to do the same. She is lifelong learner of knowledge especially in the fields of health, business, and personal development.
Jason Campbell
Director of Music & Sound Design
Jason has released over 30 albums, had been #1 on multiple Billboard and Amazon charts, and had five Billboard top 5 albums in a 5 month period in 2019. His music has opened meditation to thousands of people who have never meditated before or who have tried meditation and have failed in their effort to simply sit still and clear the mind.
Jason is a 7th degree black belt and co-founder of Zen Wellness . His unique perspective on health, wellness and spiritual growth comes from his lifelong study of both music and the ancient arts of Eastern health and medicine, meditation and enlightenment.  His meditation and Zen training began as a child through music.  His whole adult life has been an effort to combine eastern arts, meditation and music.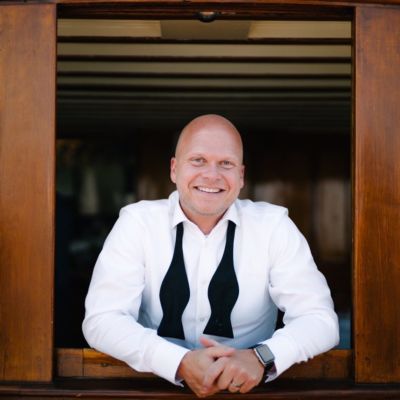 Mike Dudley
Director of Experience
Mike Dudley has spent his life educating teams about transformational relationship building. Focusing primarily on the Retail segment, Mike focused on making the complex simple through removing unnecessary features and focusing on truly beneficial aspects of an experience. Mike retired from Apple, Inc. after almost two decades where he worked in Sales and Leadership.
He played a pivotal role in the global expansion of Apple Retail leading and training teams in four Continents including Apple's rapid China expansion from 2015-2017. Mike has worked with Joe Polish's Genius Network in a Sales and Onboarding role as well as a tech consultant since leaving Apple. Mike is a tech enthusiast who delights finding ways to improve humanity through technology.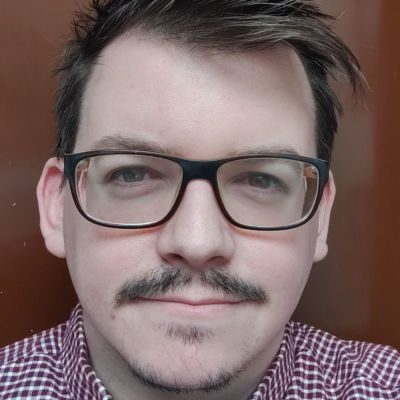 Ryan Cassidy
Senior Engineer
Ryan began creating his own video games from an early age. Over the years he has developed his skills in the business world by developing high quality extended reality training and visualization applications and games.
He is an expert on the Unity Engine and especially skilled in relation to virtual, augmented and mixed reality. His skills also include digital painting, 3D modelling, asset creation. He has a passion for new emerging technologies and incorporating cutting edge technology into his work.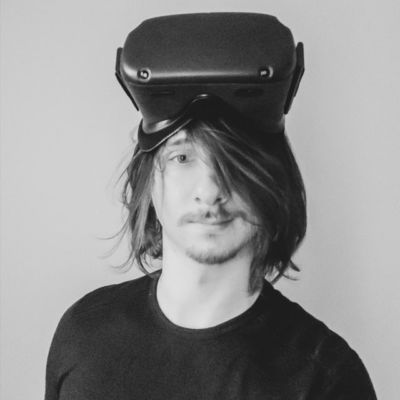 Dan Hewlett
Senior Engineer
Dan is a Unity expert specialized in multiplayer and VR, a cloud systems engineer focused on serverless tech, and a passable cook.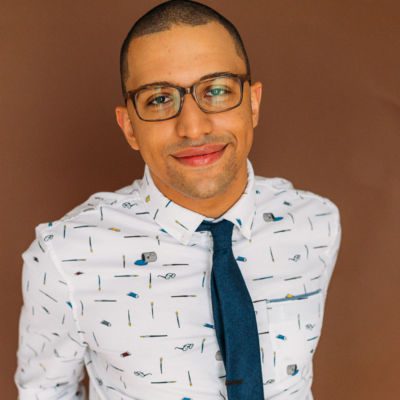 Julian Chelo
CG Generalist
Julian is a 3D Artist intrigued by all facets of CG production. Since graduating from the Fashion Institute of Technology, where he studied Computer Animation and Interactive Media, he has worked on a number of Augmented and Virtual Reality productions that tell stories and have a social impact, such as Home with América by The Family Reunions Project.
He was previously employed by ALL World, an augmented reality platform providing virtual gallery spaces to artists. Julian has also worked on a variety of commercial projects such as the David Bowie Is app and the Diplo music video, Spicy. Some of his clients include WarnerMedia, Fyodor Golan, Hewlett-Packard, Mad Decent and Sony Music Entertainment Japan.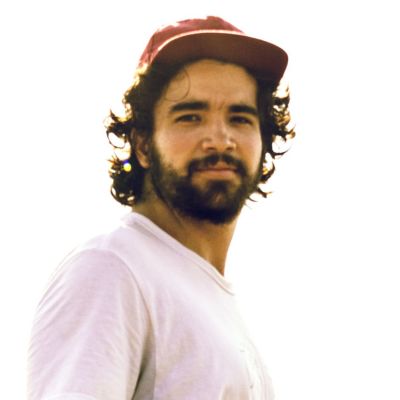 Manuel Dover
Video Artist & Editor
Manuel is an audiovisual artist with a passion for storytelling. He has expertise in mixed reality, complex drone footage, immersive effects and live streaming events. Manuel is an avid traveler, carpenter and yoga teacher.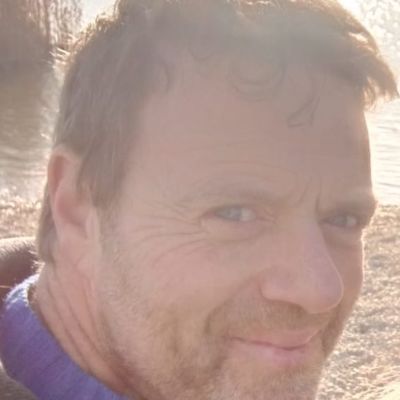 Michael Rice
Concept Artist
Michael is an Irish born BioArchitect and Sacred Geometer. After a thorough immersion in science fiction as a boy, he studied architecture, developed a new ancient art and science of designing, formed his own studio and, over the next thirty five years and counting, went on to create over four hundred unique buildings in multiple countries; based on the patterns, proportions, formative algorithms, fractal geometries and organic shapes of Nature.
In addition to the conception and procurement of structures, spaces and places which resonate with Life, and developing and presenting seminars and interactive workshops on a range of subjects, Michael continues to explore the inner landscapes of Consciousness, and is passionate about freely developing our personal and collective potentials, as sovereign, creative Beings, in order to manifest a World of beauty, wisdom and love.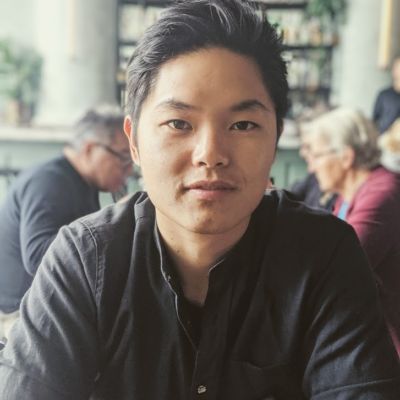 Eddie Lee
VR Development Consultant
Eddie Lee is a programmer, designer and founder of Funktronic Labs, a game studio forming playful connections between humans and technology.
With dozens of game development awards and best selling VR titles like Cosmic Trip and Fujii under his belt, Eddie brings a high level of Virtual and Augmented reality expertise to the GeniusX team.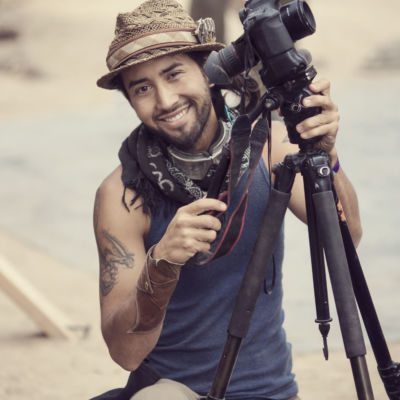 Akira Chan
Cinematographer
Akira Chan is a documentary filmmaker and cofounder of Rare Media, a next gen video studio that produces transformational films, series, and interactive content for entrepreneurs, organizations, and artists – including Chopra Global, Mindvalley, and The Genius Network and Abundance360 communities.
Past projects include "The Bloom," a series on global festival culture, "Neurons to Nirvana" and "Embrace" (available on Netflix) and "Black Star," an award winning film on the artists we've lost to addiction.